David B. Graham, D.D.S
David B. Graham
524 Albemarle Drive Suite 9
Chesapeake,
VA
23322
Appointments: (757) 547-7070
Cosmetic Dentist Chesapeake VA - Outstanding Cosmetic Dentistry with David B Graham DDS. Serving the Chesapeake, Virginia Beach, Norfolk, Portsmouth and Suffolk Area.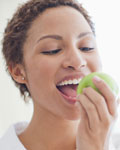 Chesapeake
Chesapeake - Cosmetic Dentist: Cosmetic dentist and trusted cosmetic dentistry with David B. Graham, D.D.S. Contact Dr. David Graham to learn about your options. We also provide teeth whitening, dental implants and sedation dentistry.
Virginia Beach
Cosmetic Dentist - Virginia Beach: Call us today at (855) 240-9573. The team at David B. Graham, D.D.S is highly trained in veneers, teeth whitening and help with dental insurances.
Norfolk
Cosmetic Dentistry - Norfolk: As a cosmetic dentist Dr. Graham is also skilled in teeth whitening and veneers. Many patients can now have the beautiful smile they have always wanted.
Portsmouth
Cosmetic Dentist - Portsmouth: If you've been putting off dental care for years, now is the time to contact David B. Graham, D.D.S. Call our friendly team at (855) 240-9573 to schedule a consultation.
Suffolk
Cosmetic Dentistry - Suffolk: Dr. Graham and his staff are committed to helping you understand your cosmetic dentistry options.
---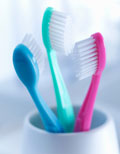 Norfolk County
Norfolk County - Cosmetic Dentist: Dental crowns, veneers and teeth whitening are now available with exciting new dental protocols.
More About Cosmetic Dentistry
Cosmetic Dentist - Chesapeake: If you are searching for a cosmetic dentist in the Norfolk County area, look no further! Call David B. Graham, D.D.S at (855) 240-9573 for the professional, affordable dental care you deserve.
Meet the Dentist
Dr. David Graham and his friendly team are committed to helping your receive the personalized cosmetic dentistry care you need. At David B. Graham, D.D.S our staff is trained in the latest techniques.
Dental Care Chesapeake Virginia – Respected cosmetic dentist offers affordable cosmetic dentistry including veneers, teeth whitening and help with dental insurance.
Financial Arrangements
Dental Insurance Chesapeake VA - Most Carriers Accepted. Dental Insurance Chesapeake Virginia - Call David B. Graham, D.D.S at (855) 240-9573 - We can help you with your dental insurance needs.
Chesapeake
Chesapeake - Cosmetic Dentist: Our patients tell us that they are very pleased with their dental care from Dr. David Graham. Personalized service is our highest priority at David B. Graham, D.D.S.
---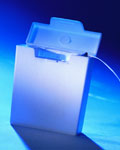 Map and Hours
If you need to find a dentist contact us at (855) 240-9573 for a map, office hours and directions. We're looking forward to helping your learn about your options for affordable cosmetic dentistry.
What We Offer
Cosmetic dentistry in Chesapeake while you relax with trusted cosmetic dentist Dr. David Graham. We offer convenient appointments that are designed to fit your busy lifestyle.
Other Services
Dental implants Chesapeake can be performed with cosmetic dentistry. Talk with Dr. Graham about your options for implant dentistry. Our friendly, caring team of dental professionals is looking forward to meeting you.
Dental cleaning in Chesapeake is now available with a caring dental hygienist. You deserve, gentle, thorough personalized dental hygiene care every time.